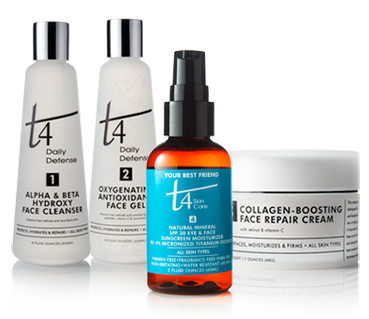 Throughout our site you will notice we have an excellent selection of cosmeceutical 
skin care products. Our natural skin care treatments and hyperpigmentation treatments
are a must have for healthy skin. Whether you are looking for anti aging,
eye treatments, acne treatment, or glycolic facial peels 
You will find we have just what you need!
Tzone/T4 Skin Care is committed to becoming a leader in Specialized 
Cosmeceutical Skin Repair by delivering high quality products that meet our 
customer's requirements and exceed their expectations
 to protect, repair and maintain healthy skin.